Unparalleled, future proof technology. Green should look great, be affordable, and not cost the Earth. Charge faster, smarter and in style with the most advanced charger on the market. No additional hardware required.
"Great service and your installation guy was very professional, done everything I asked and fitted it just perfect. Obviously takes a lot of pride in his work and also tidied up after himself definitely recommend to friends in the future."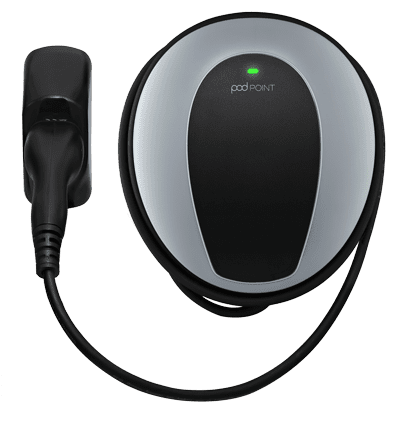 PodPoint has built in earth protection, so you don't need an additional earth rod, comes with an energy clamp safety device, which protects your home's main house fuse from over current events. Charge your car without the worry!
All our charge point Solutions are compatible with all electrical vehicles























zappi is a smart EV charger with a difference. Not only does it operate as a standard EV charger, but it also has optional charging modes to utilise 100% green energy generated from your Solar PV or wind generation.
"No complaints at all, they were quick, efficient and informative. They cleared up any mess, always a bonus in my view. A job well done."

Easee One is a secure and powerful 7kW electric vehicle charger. Also it is specifically for the UK domestic market. It's lightning-intelligent, gives you more power, smarter control and a high level of security.
It's thinking inside the box. Ohme finds the best charging times and prices for you, making your electric vehicle ultra sustainable. You can even get #paidtocharge.